Chloe & Liam Together Forever Trust
Together Forever Trust mission statement is "to inspire and support others to achieve and reach their full potential through the love of sport and performance".
On the 22nd May 2017 Chloe Rutherford 17 and Liam Curry 19, girlfriend and boyfriend, totally in love were murdered in the atrocity of the Manchester bombing at the Ariana Grande concert at the Manchester Arena.
We as families have set up this Trust to honour our kids through what they loved most and hope to inspire others to follow their dreams and achieve their goals in sport or performance.
THE CHLOE & LIAM TOGETHER FOREVER TRUST is a charity and it has been entered onto the Register of Charities with the Registered Charity Number 1178806.
Neosurf is a prepaid card service that enables you to make payments online without needing to use your bank account. It is popular in Australia and accepted by many online casinos, allowing gamblers to make secure deposits with ease. In this blog post, we will discuss how Neosurf works and the advantages of using it at the Neosurf casinos Australia.

Neosurf is simple to use. To get started, you need to buy a prepaid card from an approved vendor or online retailer. The cards are available in denominations ranging from 10 AUD up to 200 AUD. Once you've purchased the card, you can then head over to any Australian casino that accepts Neosurf as a payment option and enter the 16-digit code found on the back of the physical card or e-card (depending on where you purchased it). So long as there are sufficient funds on the card, your deposit will be processed almost immediately.
Pink & blue Day 22nd of May
Pink & Blue Day is the Anniversary of the day we lost our beautiful children, we created pink & blue day to be as positive as we possibly can. Our little town with a big heart have been amazing in remembering Chloe & Liam whilst also raising funds for their charity.
Contact Us
Chloe & Liam Together Forever Trust Football Match TBC
Chloe & Liam Together Forever Trust Football Match
Contact Us
Christmas Party 27th January 2024
Charity fundraiser with live band,food,late bar, raffle and disco to start the new year of raising funds for our charity. Contact us for ticket details
Sunderland City Runs
We have charity running places available for the Half Marathon, 10K and the kids 3K Get in touch if you would like to support us.
The Chloe & Liam Charity Golf Day Friday 7th June 2024
Our annual Golf day at South Shields golf club. We have 30 teams of fourballs playing Texas Scramble all helping to raise funds for our charity
The Chloe & Liam Annual Charity Ball On Saturday 13th July
Our annual charity ball is held at the Hilton Gateshead/Newcastle to celerbrate the Trust's achievements of the last year
Chloe & Liam Charity Cricket Day 2024
Marsden Cricket Club will host our annual charity cricket day, beer, barbeque, stalls, raffles etc .Date TBC
Team Together Forever Great North Run 2024
GNR 2024 will be held on Sunday 8th September, we will have a team of runners for our charity.
Chloe & Liam Together Forever Trust Variety Show 2024
Our variety show will be held on Sunday 20th October 2024 at the Customs House, South Shields 6pm - 8.30pm
Les exigences de mise liées aux bonus doivent se situer dans les limites x30-x45, donc si vous voyez un nombre très différent, vous devriez éviter de telles exigences de mise dans toutes les conditions, quel que soit votre investissement ou votre bonus.
Si la mise n'est pas suspecte et qu'il ne s'agit pas d'une arnaque, le bonus peut être pris, mais gardez à l'esprit que la mise devra tout de même être respectée, et que cela peut être compliqué.
Dans l'ensemble, plus le dépôt est petit, plus le bonus est petit, et par conséquent, les exigences de mise ne devraient pas être un tel fardeau comme elles le sont habituellement.
Si vous ne réclamez pas de bonus sur votre investissement, le montant du dépôt lui-même doit être misé au moins trois fois, avant que vous ne soyez autorisé à faire une demande de retrait.
Le type de limite suivant que vous rencontrerez le plus souvent - et ce, quel que soit le montant de votre dépôt - est la limite de retrait. En règle générale, plus l'investissement est faible, plus le retrait maximal autorisé des gains obtenus en misant le bonus est faible.
Cela permet d'éviter que des gains énormes soient retirés du
casino en ligne depot 5$
par les joueurs qui investissent des sommes minimales.
En outre, les limites liées aux montants des retraits sont également dues aux transactions autorisées dans certains systèmes de traitement des paiements.
Football & Sports Team Bursary (Strips & Equipment etc)



Bursary for "the Arts" Students attending Dance, Theatre and Ballet Schools etc

vocal coach training funded but the trust for students and teachers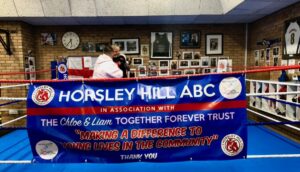 Athletics and Sporting Competition
Support for various regional Boxing Club's from equipment to training

Trust Merchandise
Please Contact The Trust Via Our Email candltft@gmail.com if you would like to place an order. Any clothing is made to order, P&P will be costed per order.
Show your support for our Trust
Support Young people To follow their dreams in sport or performance
All money raised goes towards awarding bursaries to young people to go on and achieve their dreams......Make a difference.
Please contact us at the Trust with your order quantities and delivery details.
E-Mail candltft@gmail.com   
How Could You Help? Together Forever Trust

Promatic PL w kasynach
Założone w 1997 roku Promatic Games jest jedną z firm, które są obecne w branży hazardowej od naprawdę długiego czasu. W ciągu dwóch dekad obecności na rynku firma znacznie się rozrosła i rozwinęła, skupiając się na tworzeniu zarówno oprogramowania, jak i rozwiązań dla gier.
O Promatic Games
Promatic Games to prywatna firma z siedzibą w Polsce. Jak można się domyślić po nazwie, jej głównym celem jest tworzenie zabawnych i wciągających treści do gier. Promatic Games tworzy sloty i inne opcje gier kasynowych w oparciu o najnowszą technologię HTML5, a ich proces rozwoju skupia się na użytkownikach mobilnych, którzy zaczynają stanowić znaczną część całego rynku gier hazardowych online.
Dzięki zespołowi profesjonalistów z różnych branż, w tym programistów, projektantów, artystów koncepcyjnych i inżynierów, firma jest w stanie osiągnąć swoje cele i nadal rozwijać się w tej bardzo wymagającej i konkurencyjnej branży.
VISA casinos offer players a safe, secure, and convenient way to make deposits and withdrawals. With millions of users around the world, Visa is one of the most trusted brands in global payments. It is easy to use, accepts virtually any type of card, and offers some of the best security measures in the business.
When looking for an online casino, you'll want to find a site that offers Visa as a deposit and withdrawal option. You can use a credit card, PayPal account, or even a Visa gift card to fund your gambling account.
VISA is one of the most popular banking options for US residents. It has a long history of trustworthiness, and is accepted in hundreds of thousands of locations across the world.
The first step to playing casino games at a VISA-accepting site is to create an account. You'll need to fill out a form with your name, email address, and phone number. Some Visa casinos will also ask you to provide proof of identity.
After you have your account set up, you can begin making deposits. Most casinos allow you to use your Visa debit or virtual card. If you're using your card, you'll need to provide the same information you would if you were making a deposit with your credit card.
In addition to making a deposit, some Visa-accepting casinos will offer a match-up bonus. This is a promotion that will double or triple your initial deposit.
For the latest news and events
Follow Chloe & Liam Together Forever Trust on Facebook
Twitter @chloeandliam24t or Instagram chloeandliam24t
Christmas Party, Hedworth Hall 27th January
Sunderland City Runs 12th May
Pink & blue Day 22nd May
Charity Golf Day 7th June
The Together Forever Ball at the Hilton is 13th July
Charity Football Match TBC
Great North Run 8th September
Variet Show 20th October
Check The Chloe and Liam Together Forever Trust Facebook Page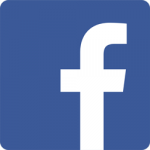 Some of our Famous Supporters, How many can you Name?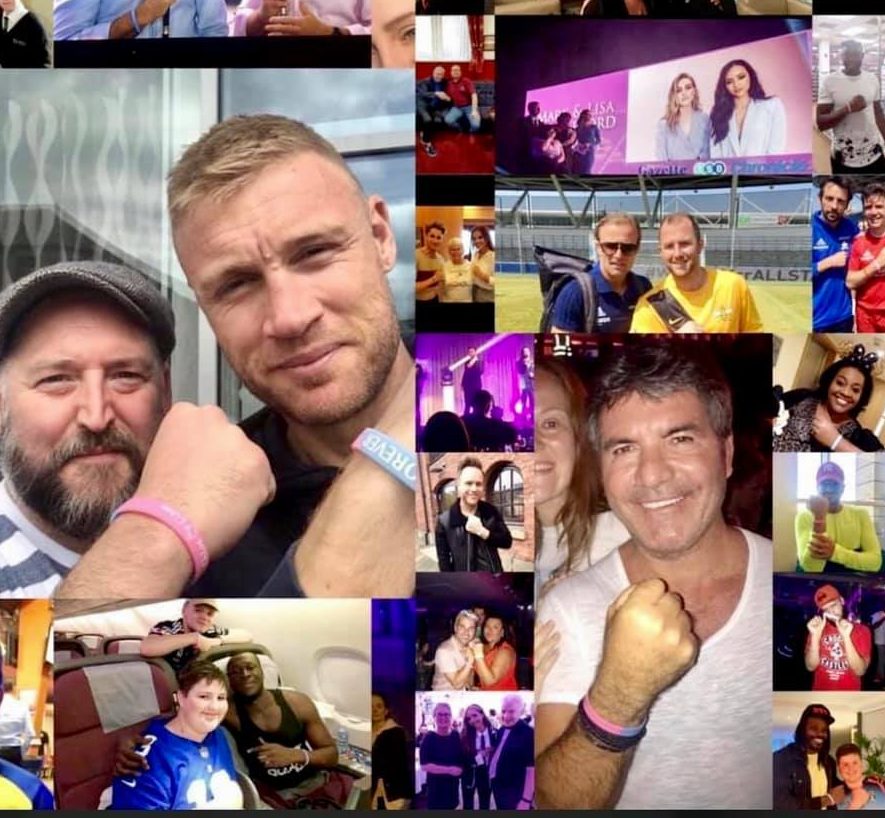 Hi I'm April, Musical theatre is my life and I'm at my happiest when I'm performing. I want this to be my career and The Chloe & Liam Together Forever Trust has helped me so much to achieve my dreams by helping me with my signing and musical theatre lessons. The Trust has supported me beyond my bursary and have brought me to so many wonderful events and I'm so grateful for that because its given me a variety of experiences that will help me with my career. They are always cheering me on and are very important part of my journey and life. I am very grateful, thank you
April-Rose Lister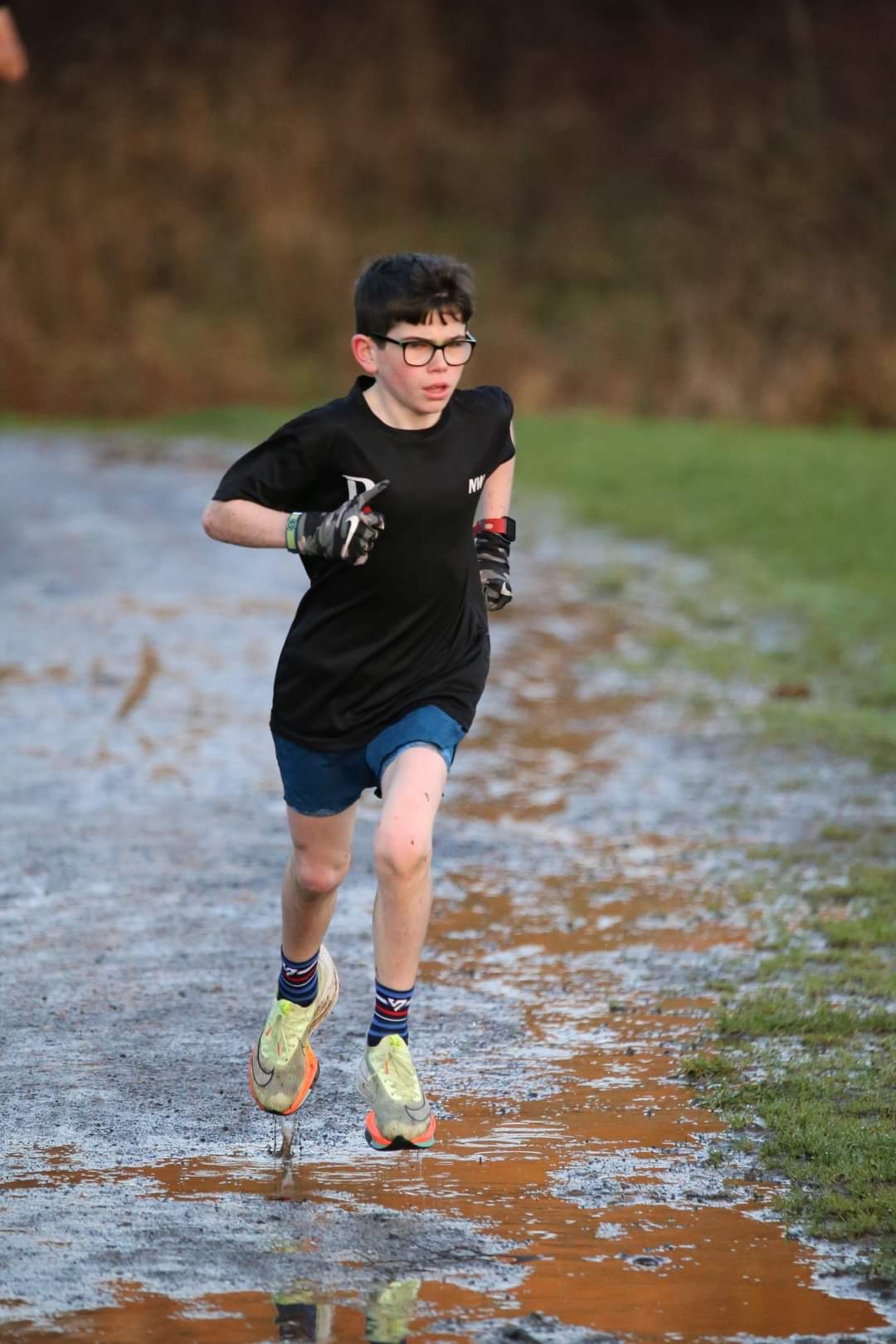 Hi, I'm Noah and i am supported by the Chloe and Liam Together Forever Trust.The support of the Trust has helped me continue to follow my dream of one day becoming an Olympian. With the support i am able continue my full-time coaching with North East Project and buy better quality shoes for specific disciplines, which helps me to develop and improve my performance in Athletics, Cross Country and more recently Fell Running. Thank you so much for your support, Noah
Noah Williamson
Chloe & Liam Together Forever Trust
Patron
We are delighted that UK Songstress Channy Thompson has agreed to become our Patron. Channy is a down to earth, full of enthusiasm young woman who will help raise awareness of our charity.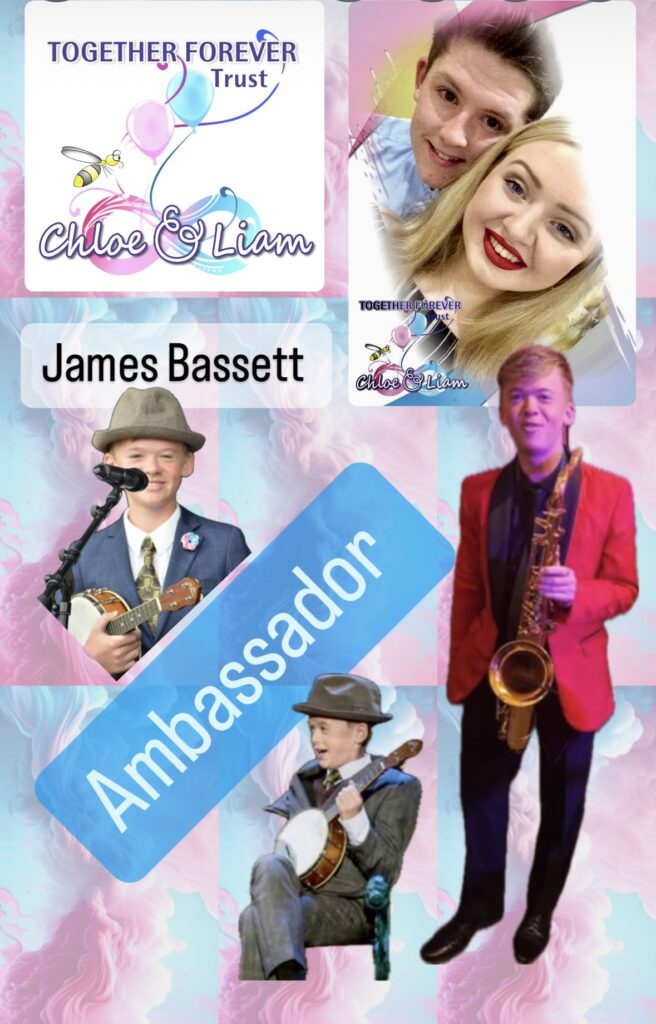 Chloe & Liam Together Forever Trust
Ambassador
James has been an Ambassador for a few years now, he has been a great promoter for the Trust in whatever he does.
YOUNG AMBASSADORS
We have six new Young Ambassadors, April-Rose Lister, Noah Williamson, Lily Watson, Esme Whitehead, Lila-Rose Routledge and Dakota Finn.
All six of them are extremely talented in their own right and we are excited to work with them to help promote them and our charity.
Together Forever Trust Board Members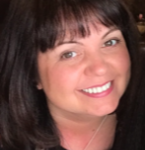 Lisa Rutherford
Founding Trustee,Secretary and Board Member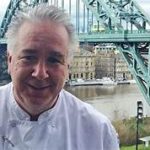 Mike Wilkinson
Vice Chairman Trustee and Board Member
Executive Chef & Regional Development Chef UK&I.A highly committed, enthusiastic, reliable and honest individual with over 30 years experience within the food and beverage industry as a chef, working within prestigious hotels. I have excellent interpersonal and communication skills. A nominated mentor within the Hilton chefs programme along with being a role model for professional and culinary excellence for my team. I am a good leader, interacting well with senior management, team members and guests.
Ray Spencer MBE
Trustee and Chairman
Experienced Executive Director with a demonstrated history of working in the performing arts industry. Skilled in Nonprofit Organizations, Social Enterprise, Partnerships, Coaching, and Government. Strong business development professional. Graduated from Northumbria University. Chair of Chloe & Liam Together Forever Trust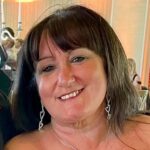 Caroline Curry
Founding Trustee and Board Member
Andrew Potts
Trustee,Accountant and Board Member
Business owner and head honcho Andrew Potts has been with the company since its inception almost a decade ago. Born in South Shields, Andrew is the proud, smiling, friendly face at the head of KP Simpson. But don't go thinking it goes to his head – Andrew is somewhat of a dream boss, happily mucking in as part of the team, the thing which really sets KP Simpson apart from the competition. No grey suits here! Always keen to ensure that no client is ever treated badly, and that everyone receives a tailored service no matter what their tax or accountancy needs, Andy strives to manage accounts as well as he wields a cricket bat – something he's pretty good at; Andrew's a keen cricketer and regularly turns out for Whiteleas and Harton Welfare CC and is keen to support local teams / talents by sponsoring them in various ways.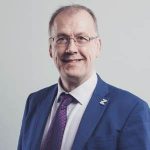 William Dryden
Trustee,Solicitor and Board Member
I am a Notary Public and a Solicitor. As a Notary Public I authenticate documents and transactions for private and commercial clients for use in foreign jurisdictions. As a solicitor I specialise in all aspects of Probate, Trusts and private client work. I am Managing Partner and Head of Probate at PGS Law LLP. I sit as a professional trustee on a number of local charitable trusts with assets in excess of £60 Million. I am well placed to advise with regard to the complex area of Family Protection Trusts and pride myself on my ability to bring clarity to an often impenetrable area of law. Specialties: Wills, Trusts & Probate Law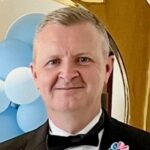 Mark Rutherford
Founding Trustee and Board Member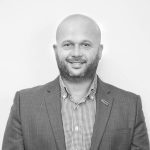 Treasurer, Trustee and Board Member
Nigel is an experienced CEO and executive within the technology sector. He brings with him his experience of leadership, strategic guidance and entrepreneurial skills with proven sales, operations and management expertise. With an IT, communications and business applications background that started in the mid 1990's, Nigel has worked for a number of large organisations both in the UK and the USA before launching Aspire with Chris Fraser in 2006.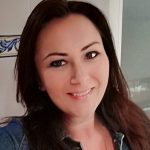 Lisa Nightingale
Trustee and Board Member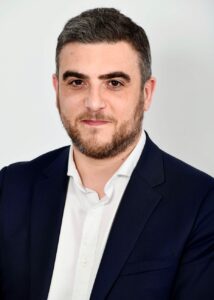 Richard Clark
Trustee and Board Member
Richard is a Director and Chartered Wealth Manager at Barclays Wealth & Investments with approaching 25 years experience advising individuals, companies, Trusts and Charities across a wide range of areas. Richard prides himself on providing impartial advice and is regularly his clients first port of call for all manner of discussions when decisions are required. He sees this as evidence of his trusted advisor role. At his core Richard simply enjoys helping people whether this be through advice,support,mentoring or simply through introductions to his wider network. Richard is extremely passionate about supporting young people in the region and continues to mentor students from a number of colleges and Universities in the region.